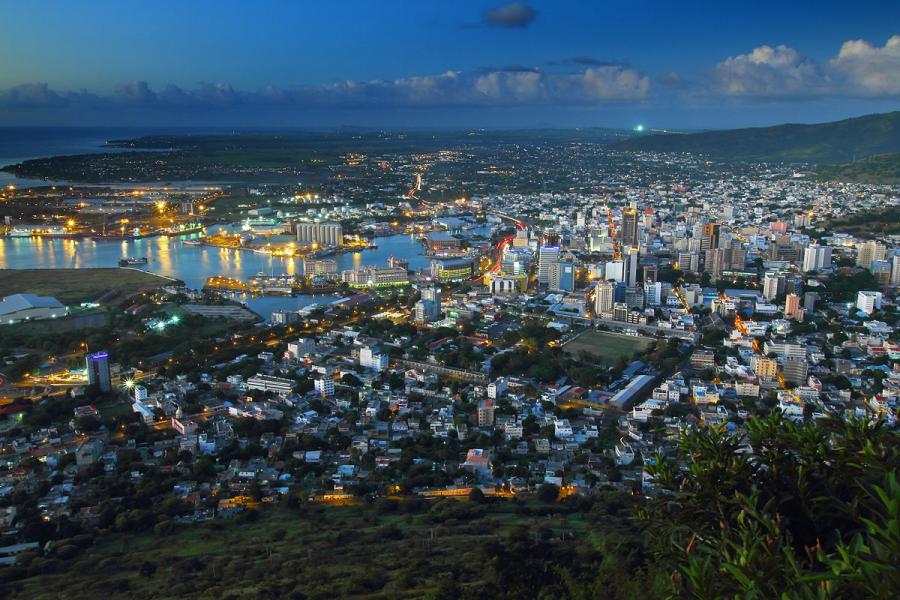 Les garanties pour la protection des investissements sont primordiales compte tenu de la conjoncture économique actuelle. Certes, les investissements ont tendance à s'orienter vers des États présentant une croissance économique certaine, mais ceux-ci favorisent également des États munis d'une juridiction fiable et de qualité, ainsi que d'instruments de protection les garantissant.
Avec près de MUR 14,2 milliards (425,11 millions de dollars) d'investissements directs étrangers en 2017 soit une augmentation de 4,4 % par rapport à l'année précédente, Maurice semble mettre en confiance les investisseurs, ce qui justifie notamment sa vingt-cinquième place accordée par la Banque mondiale dans son rapport Doing Business 2018, détenant ainsi la première place pour le continent africain. La protection des investissements y passe à la fois par la scène national, de part sa structure juridique issue de l'héritage colonial de la France et du Royaume-Uni qui se fonde sur un système dualiste, mais également par la scène internationale. En effet, Maurice s'avère être présente auprès de nombreuses organisations internationales ce qui ne peut que renforcer la confiance des investisseurs. 
Une présence sur la scène internationale au delà des aspects économiques 
En plus de son système juridique interne, Maurice est membre de nombreuses organisations internationales, ce qui lui permet à la fois d'améliorer sa législation nationale suivant les recommandations de ces organisations, mais avant tout de prouver son engagement pour la protection des investissements entre autres.
Dans ce sens, Maurice est membre de l'Office mondial de la propriété intellectuelle depuis 1976. Ainsi, Maurice protège les droits de la propriété intellectuelle, à la fois par les traités internationaux, mais également au travers d'une législation nationale riche en la matière.
De même, Maurice est membre de l'Organisation des Nations Unies depuis Avril 1968, mais également de l'UNESCO depuis Octobre 1968 ainsi que des différentes conventions en découlant au travers de son Ambassade à Paris.
Par sa déclaration d'acceptation de la juridiction obligatoire, Maurice a adhéré à la Cour Internationale de Justice devant laquelle elle est récemment intervenue concernant la requête d'avis consultatif déposée par l'Assemblée générale des Nations Unies portant sur la séparation des Chagos de Maurice en 1965.
Bien que n'étant pas membre de l'OCDE, Maurice partage néanmoins certains standards minimums de l'organisation. En Juillet 2017, le Ministre des Finances et du Développement Économique a signé la Convention multilatérale pour la mise en œuvre du BEPS visant à lutter contre l'évasion fiscale par les entreprises multinationales devant entrée en vigueur au 1er Juillet 2018.
Par ces différentes actions, notamment au sein de l'OCDE, Maurice ne fait que renforcer sa volonté de s'aligner sur les États européens notamment en présentant des standards minimums qui leurs sont identiques et ainsi montrant sa fiabilité sur la scène internationale. Cependant, sur le plan commercial, cette présence va au delà d'accords généraux.
Une libéralisation des échanges progressive et différenciée
En matière de commerce international, Maurice est depuis 1970 membre du GATT (accord sur lez tarifs douaniers et le commerce) et fait partie des États signataires des accords de Marrakech de 1994 reprenant quasi à l'identique les accords du GATT et créant l'Organisation Mondiale du Commerce (OMC). À ces accords se sont ajoutés des accords sectoriels tels que le GATS portant sur les services ou plus récemment les amendements ADPIC relatifs à la propriété intellectuelle.
L'ensemble de ces accords ont pour principal objectif la libéralisation des échanges en limitant les droits des douanes et en luttant contre le protectionnisme étatique. La réelle efficacité de l'OMC réside en l'ensemble des instruments juridiques dont elle s'est munie, notamment un organe de règlements des différends devant lequel Maurice n'est intervenu qu'à titre de tierce partie, principalement sur les différends portant sur le sucre. 
Sous couvert de l'OMC, Maurice participe à des accords plurilatéraux comme pour la signature des accords sur la technologie et l'information, mais prend également part à plusieurs groupes parmi lesquels celui des États ACP, ou encore le Groupe Africain.
Maurice ne se cantonne pas à l'OMC concernant les accords commerciaux. En effet, elle est bénéficiaire de Systèmes généraux de préférence facilitant l'exportation vers les États contractants au travers de frais réduits et de procédures simplifiées, tel est le cas pour les États-Unis, le Japon ou encore la Norvège.
Par ailleurs, ces accords se voient compléter par des Accords commerciaux régionaux desquels résultent le Marché commun de l'Afrique orientale et australe (COMESA), union douanière s'inspirant de l'Union européenne et visant à la suppression des frais de douanes entre les États membres, ou encore la Communauté de développement de l'Afrique australe (SADC) dans la même optique. Des accords bilatéraux sont également signés, comme avec la Turquie pour l'élimination des frais de douane sur certaines marchandises ou encore avec le Pakistan permettant une réduction des frais de douane.
Conformément aux accords de Cotonou et du GATT, un accord intérimaire établissant le cadre d'un accord de partenariat économique a été signé en 2009 entre l'Union européenne et certains pays africain, dont Maurice. Cet accord de partenariat économique vise à la libéralisation des échanges de marchandise entre les contractants, mais également de permettre le développement durable des pays africains impliqués. En matière de droit commercial international, depuis 2010, Maurice est membre de la Commission des Nations Unies pour le droit commercial international (CNUDCI) qui fourni un cadre général pour arbitrer en présentant les aspects procéduraux afin de limiter les divergences nationales et ainsi tendre vers une harmonisation et unification des législations nationales en la matière. Plus largement, en matière d'arbitrage, Maurice a signé en 1996 la Convention de New York de1958 relative à la reconnaissance et l'exécution des sentences arbitrales étrangères de 1958, convention qui a été transposée en droit interne par The Convention of the Recognition and Enforcement of Foreign Arbitral Awards Act de 2001. 
La promotion et protection des investissements sous couvert international
Outre cette législation abondante en matière commerciale passant principalement par les organisations internationales, Maurice a également pris soin de garantir les investissement au travers d'Investment Promotion ant Protection Agreement. En effet, Maurice tend à sécuriser et promouvoir les investissements au travers de traités bilatéraux d'investissement (BIT), et ce depuis 1971. Actuellement, Maurice dispose de 28 BITs en vigueur, et de 16 en attente de ratification. La diversité de ces traités représente une force pour Maurice, puisque ceux-ci sont aussi bien orientés vers l'Europe, que l'Asie ou l'Afrique, ce qui justifie pleinement le titre de plateforme qui est conféré à Maurice.
Ces traités en plus de promouvoir les investissements, permettent avant tout de les sécuriser. En effet, tous les traités disposent de dispositions relatives à d'éventuels différends qui seront traités par arbitrage au sein du Centre International pour le Règlement des Différends relatifs aux Investissements (CIRDI), tel est notamment le cas de l'article 9 de la Convention entre la France et Maurice sur la protection des investissements de 1973. Établi par Convention de Washington de 1965, le CIRDI compte Maurice parmi ses membres depuis Juin 1969. Cet organe de règlement des différents est compétent dès lors que le différend, qui porte sur l'investissement, oppose un État contractant de la Convention de Washington au ressortissant d'un autre État contractant et qu'un consentement écrit des deux parties ait été donné, consentement qui se caractérise par le BIT dont la clause de compétence à portée générale.
Maurice se caractérise en terme de commerce et d'investissements par sa volonté de protection, mais également de promotion. Alors que concernant les marchandises elle tend à la libéralisation des échanges, en matière d'investissements elle tente de protéger les investisseurs étrangers par un cadre juridique clair et international qui permet une confiance totale des investisseurs envers l'État. 
Auteur: Mélina Lopez Sewdeen